BANANARAMA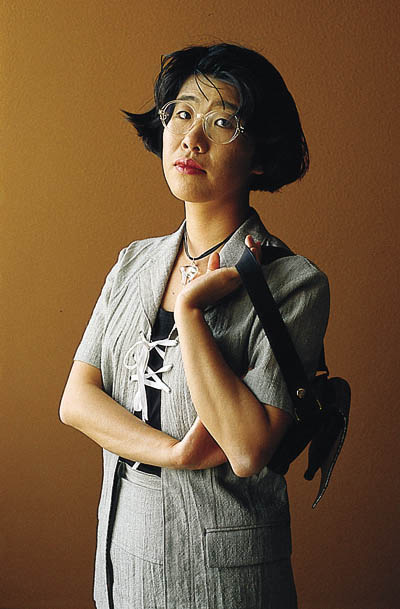 What is it with Japanese novelist Banana Yoshimito that attracts the young readers of Asia?
With her first work, "Kitchen" she won the 6th Kaien Newcomer Writers Prize in November, 1987 and then the 16th Izumi Kyoka Literary Prize in January, 1988. Kitchen, my first Yoshimoto book, has two stories concerning a transsexual father and a boy who dresses up in his dead girlfriend's school uniform. Suicide is even discussed in her next book, N.P.
While suicide and extreme behavior are realities that Japanese society faces, I suppose it is the angst of the youth that she has captured well in her work. This rings true in all of Asia - making it Banana Yoshimoto's instant captured market.