MANILA, CIRCA 2004
I miss my 'Secret Manila' buddy Eliza. They'd been looking for her here sa cafeteria the other day, wondering aloud if she was my girl. If they only know Eliza, they'd go nuts.

Here are 3 previously unpublished photos of our escape to Manila. The black outfits were there for a reason, one of which was very obvious in this fountain photo I took of Eliza.
Now who would even think this was taken in
Carriedo
?!
In Rome, not! This is the Carriedo Waterworks in Sta Cruz, Manila. The catch would be the coconut trees in the upper corner of the photo and the, well, haphazard way the electrical wires were done. Sigh.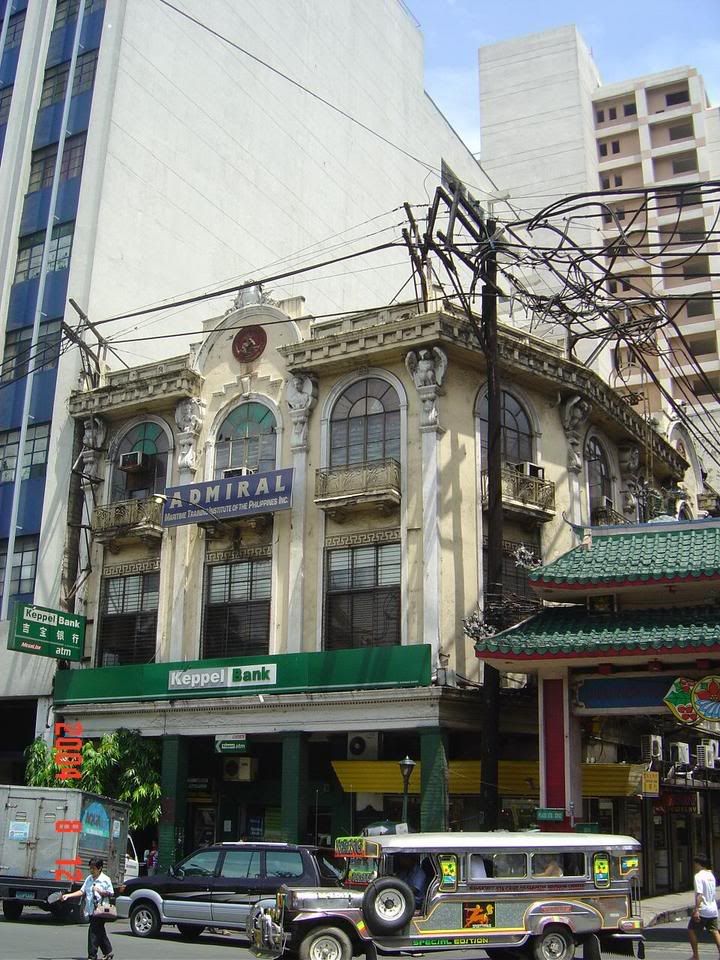 The original building of the Philippines' oldest savings bank, Monte de Piedad, opened by the Catholic Church in 1880 as a pawnbroking establishent. Bought by Singapore's Keppel in 1997.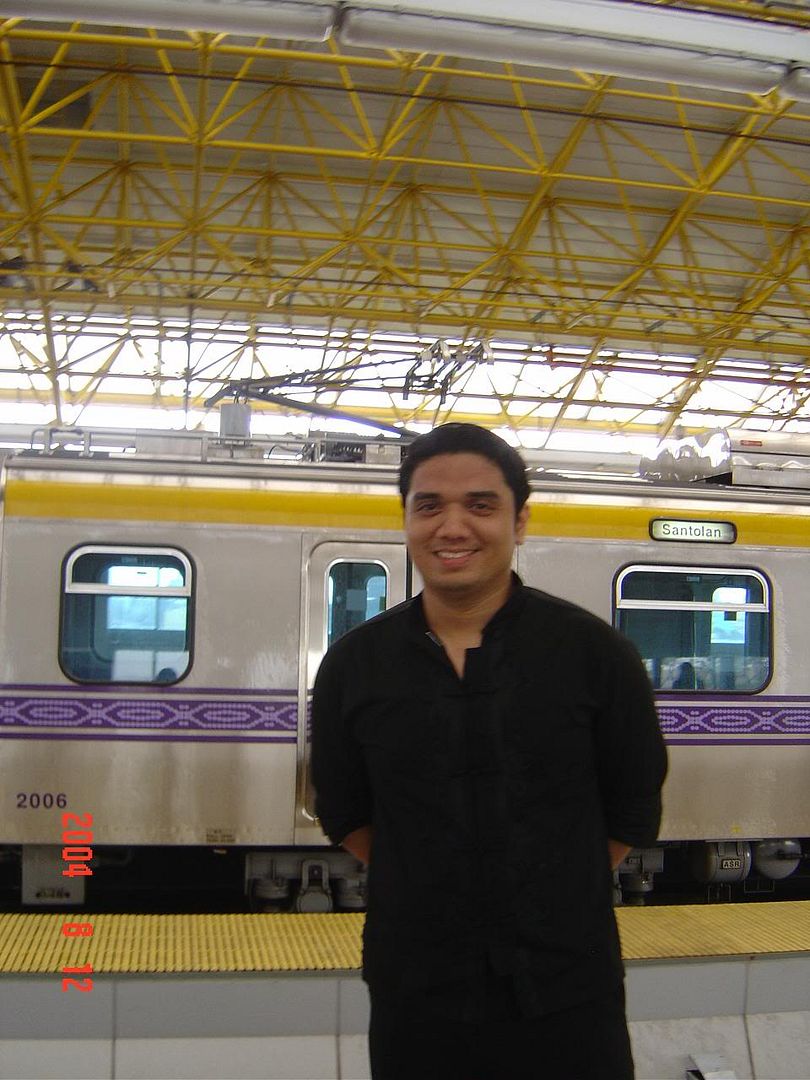 In my black chinoise(?) shirt looking terribly sleepy, with a train of the new LRT 2 line coming in behind me at the spanking-new Legarda Station. Everyone should try riding on this new line before it self destructs. Ooops.